The snail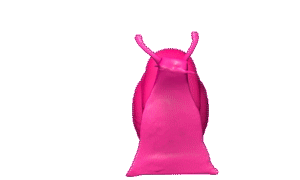 Artist: William Sweetlove, Belgium

William Sweetlove born in Ostend in Belgium 1949 is a post modern artist of still lives questioning actual ideas about art and culture. This non-conformist artist creates assemblages showing his unique sense of imagination. His oeuvre reflects a humoristic reaction against the omnipresent petty bourgeoisie. During the contemporary art triennial in Knokke, Belgium 2003, William Sweetlove met the North Italian art collective The Cracking Art Group. Even though they are self-willed and diverse as artists they found each other in a common spirit based on Dadaism, minimalism, surrealism and pop art. This meeting lead to a remarkable collaboration named ?Cracking Art loves William Sweetlove?. The base material of their art works is a sort of plastic, produced via a thermo chemical reaction (cracking) in a natural crude oil.
(source: www.art-gallery.be)

weekend
for 2
from 92,-/n.
weekend
for 2

from 92,-/n.





FEEL AT HOME...
After a long and tiring day of work immerse yourself into the calm and relaxing atmosphere of our little spa area, get again a clear head while walking through the forest or enjoy typical Styrian food in nearby restaurants... The choice is yours.