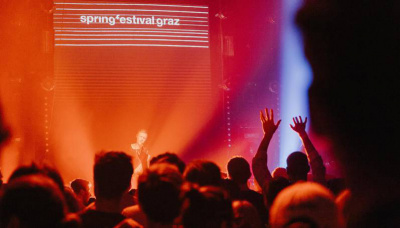 spring festival graz AUSTRIA
From 19 to 23 June 2019, the springfestival will once again transform Graz into a vibrant centre for electronic art and music. Well over 100 international acts captivate more than 10,000 festival visitors every year, who make pilgrimages to the Styrian capital from all over Europe. Live concerts, live electronic performances, DJ acts, visual art and interactive installations make the springfestival a best of the international electronic art and music scene.
Source: Graz Tourism
Picture: spring festival graz
Eintrag vom 13.06.2019




FEEL AT HOME...
After a long and tiring day of work immerse yourself into the calm and relaxing atmosphere of our little spa area, get again a clear head while walking through the forest or enjoy typical Styrian food in nearby restaurants... The choice is yours.