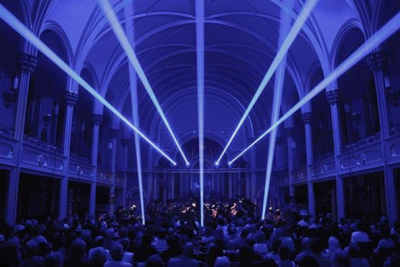 Klanglicht
Explore the elements of light and sound as KLANGLICHT transforms the inner city of Graz into a centre of luminous poetry from 21 to 23 April 2019. Curated and organised by Bühnen Graz, Austria's unique light and sound festival is already being held for the 5th time. In 2019, water, fire, earth and air will radiate light and sound in a wholly unique way.
On three evenings, national and international artists at KLANGLICHT transform the Styrian provincial capital into a truly magical place for the eyes, the ears and the heart with impressive façade projections, fascinating colourful landscapes and enchanting sounds. Emotion and wonder, light, sound and magic – free admission, open in all weather conditions!
Source & Picture: Graz Tourism, Klanglicht
Eintrag vom 21.04.2019

weekend
for 2
from 92,-/n.
weekend
for 2

from 92,-/n.




FEEL AT HOME...
After a long and tiring day of work immerse yourself into the calm and relaxing atmosphere of our little spa area, get again a clear head while walking through the forest or enjoy typical Styrian food in nearby restaurants... The choice is yours.