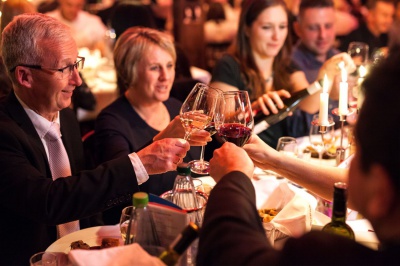 Welcome to Palazzo GRAZ
From dazzling royal houses to modern fairy tales: Each year PALAZZO Graz presents a new, spectacular stage program - varied, exciting and charming.
Renowned international acrobats and award-winning artists take part in a show between dreamy poetry and powerful velocity. In addition to their unique abilities, our PALAZZO artists show a peerless attitude that ranges from caring to cool, from subtle to eccentric. As if by magic their individual performances and customized roles merge into a homogenous self-contained show.
Experience a truly unique evening of limitless variety and escape your everyday life for a magical evening at PALAZZO Graz.
Source & picture: Palazzo Toni Mörwald
Eintrag vom 10.01.2019

weekend
for 2
€ 92,-/night
weekend
for 2

€ 92,-/night




FEEL AT HOME...
After a long and tiring day of work immerse yourself into the calm and relaxing atmosphere of our little spa area, get again a clear head while walking through the forest or enjoy typical Styrian food in nearby restaurants... The choice is yours.